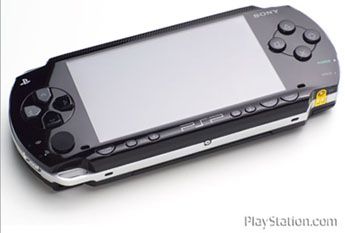 Video game consoles have come a long way, from Atari to Nintendo to Play Station and X-Box. Most of us have played videos games at least once in our lifetime. Do you remember the first portable gaming console, the first Game Boy ever, and how the black and white screen was so immense?
Portable video games have evolved over the years. Now you have the ability to do more than just play video games. With the release of Sony's PSP (Play Station Portable), a new portable gaming console gave portable gaming a new meaning.
The PSP comes packed with features. Among the features that the PSP comes with is Movie/Videos playback, Music playback; and view slide shows of the images you have saved. On a newer firmware version (the version of the operating system, ex. Windows XP and 98 but for the PSP is 1.5x, 2.x and 2.5x) you have the ability to browse the net with a wireless router.
Gamers around the world have been joining this new sensation. With over 10 million units shipped worldwide, so far the PSP is catching gamer's attention everywhere. Here at Newtown video game enthusiasts love the fact that you can do way more than just play games.
To most people the PSP is just a gaming system. Well it's not. According to David Fana, Senior, 18, "the PSP is more than just a gaming system. It's a complete portable entertainment system.� The main reason for his belief is that the PSP does more than play games. It has more features than other products would have in similar category.
When asked to rate the PSP on a scale of 1-5, 5 being the best, David gave it a 5. He stated, "The only thing I don't like is the memory card.� The PSP comes packaged up with a 32MB (Megabytes) MS Pro Duo Memory Stick which can be very limited if you plan to carry a lot of music, images or videos. If you plan to carry a good amount of these items it is recommended that you buy a 1GB (Gigabytes) Memory Stick.
Programmers across the world have decided to write applications to run them on the PSP. Among the application there is a PDA program that you can put in the PSP. The program lets you take down notes and save important information that you might need later on in the day.